Sports Minded Performance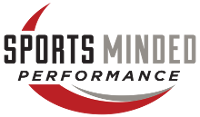 Sport, while inherently physical, is decidedly shaped by the mental game. High-performing athlees are no stranger to training. After all, most of an athlete's time is spent practicing - but practicing what? While perfecting the physical skills pertaining to one's sport is crucial, if so much of sport is mental, how are we training our minds?
The Sports Minded Perofmance will expose athletes to a variety of mental skills which, with practice (much like a physical skill), can significantly boost the athlete's ability to not only reach their goals, but enjoy the process. 
Sports Minded Performance 2-Day Winter Seminar
(Registration Open)
The 2-day Sports Minded 6hr seminar introduces is a condensed version of the 8 week Sports Minded class Performance and is great for participants wanting skills quickly before the start of the new season. 
Week 1: December 23, 2019 (9am-12pm) and December, 27 2019 (9am-12pm)
Week 2: December 30th, 2019 (9am-12pm) and January 2nd, 2020 (9am-12pm)
Sports Minded Performance 8 Week Class
(Next class coming this spring)
The class is divided into 4 main themes:
Perspective
Presence
Practice
Passion
A number of skills will be covered in that time, with many building on or overlapping each other. Just a few of the skills that will be covered in the course include mindfulness (of self and others), arousal control (breathing exercises, cue words/phrases, progressive muscle relaxation, etc.), reframing one's thoughts to be facilitative instead of debilitative, goal setting, identifying one's "why," and understanding how one's identity as a person translates into who they are as an athlete. The group-aspect of the class aims to create a new support system for the athletes; an opportunity to relate to and learn from other, like-minded athletes; and a chance to practice these new skills in a safe, accepting environment.
The class merges some of the concepts of Dialectical Behavioral Therapy with those of sport psychology mental skills training to create a course tailored specifically to the challenges and objectives of the athlete. The class capitalizes on the foundation of DBT - that is, understanding how to accept our situation, recognizing that there are always options in how we navigate these situations, and having the skills to select what will be most effective in the moment, to get what we want long-term.
If you would like more information about the Sports Minded Performance class, please contact Simon Fragakis, APC at
sfragakis@peachtreedbt.com
.