Amy Eisenman, MS, NCC, LPC, CPCS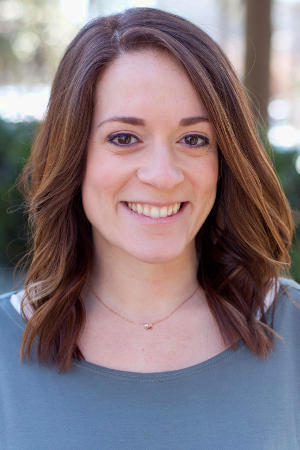 Amy Eisenman is an intensively trained DBT therapist who provides individual treatment, couples therapy, parent coaching, skills training and treatment consultations. She received her Bachelors in Psychology from the University of Georgia and her Masters in Professional Counseling from Georgia State University.
Amy works with older adolescents and adults with anxiety, depression, mood dysregulation, disordered eating, and personality disorders. She also enjoys supporting couples, families, and parents in strengthening their skills in communication and building stronger relationships. Her goal for her clients is to assist them in building a more fulfilling life where they are able to meet their goals and have a life they feel is worth living.
Amy has practiced as a clinician at Peachtree DBT since it was founded in 2011 and has assisted in developing the curriculum for the DBT Skills Classes Peachtree DBT offers year round. Due to her passion for teaching DBT, Amy has presented in various venues and training workshops to mental health professionals, schools, families, and members of the community.
In addition to DBT, Amy is trained in Biofeedback and utilizes it in session with clients so that they are able to strengthen their mind-body connection. In July of 2018, Amy pursued training in clinical supervision to assist other therapists within the field and is a Certified Professional Counseling Supervisor.
If you are interested in obtaining more information about Amy's services or to arrange for a speaker at your next event, please contact Amy at aeisenman@peachtreedbt.com or contact the new patient line at 404.351.2008 ext.229.