Our Services
At Peachtree DBT, we provide a wide variety of services to help and enhance the lives of our clients.
Classic Dialectical Behavioral Therapy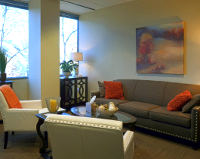 Our classic Dialectical Behavioral Therapy (DBT) program is an outpatient weekly program which includes individual weekly psychotherapy, skills training class, and coaching by phone or text
To schedule an appointment or obtain more information about our Classic DBT programs, you may also use the following contact form
DBT Skills Classes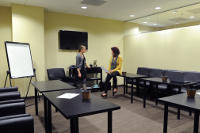 Our DBT skills classes are offered for a range of age groups and areas of focus. The classes are divided into four modules (distress tolerance, emotion regulation, interpersonal effectiveness, and middle path) each lasting eight weeks. The first two weeks of each module are focused solely on mindfulness, being present in the current moment and being where your feet are.
We welcome clients with outside therapists and offer classes tailored to their specific needs ensuring regular communication with their clinician.
To learn more about the classes we provided please refer to our Skills Class Page.
To learn more about our condensed summer classes please refer to our Summer Boot Camp Page
To learn more about each module we provide please refer to our DBT Skills page.
To schedule an appointment or obtain more information about our Classic DBT programs, you may also use the following contact form
DBT for Children
For a complete description of our DBT-C Program, please visit Our DBT-C Page
DBT for children (DBT-C) was developed to address treatment needs of children and adolescents dealing with high emotional sensitivity and impulsive emotional behavior. These children experience emotions on a different level, and much stronger than their peers. Little things irritate them, and emotions may be so overwhelming that verbal or physical aggression occurs.
The main goals of DBT-C are to teach these children adaptive coping skills and effective problem-solving and to teach their parents how to reinforce effective behaviors at home.
For any further questions, please contact our DBT-C clinicians: Ashlyn Ayres Ellington, Michelle Manne, and Katie Watts Renell. We are excited about the changes happening for children, adolescents, parents, and families through this new program!
DBT Essentials: An Intensive Approach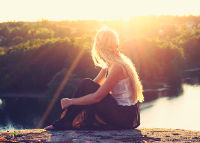 Integrating effective treatment into a custom format, we have developed DBT Essentials. This program is for anyone who wishes to learn all the DBT skills quickly and according to their schedule. Upon referral to our program, our DBT team will design an individualized plan, teaching all the DBT skills through individual skills training. Emphasis is placed on generalizing these skills to an individual's daily life. The program consists of 60+ hours of individualized Dialectical Behavioral Therapy, individual therapy, and intensive case management. Phone coaching to solidify skills is also provided. Transcranial Magnetic Stimulation can be coupled with our Essentials Program at request.
Prior to admission into our DBT Essentials program, clients complete an assessment process which involves an initial phone call with a DBT clinician to discuss the program, an in-person information session and facilities tour, and a comprehensive assessment by our treatment team.
To schedule an appointment or obtain more information about our DBT Essentials Program, you may also use the following contact form
DBT Summer Boot Camp
For a complete description of our DBT Summer Boot Camp, please visit our Summer Boot Camp Page
Our "Boot Camp" style classes allow for participants to complete condensed skills classes during the summer. Boot Camp consists of a one-day mindfulness seminar and three different four-day skills modules. You can choose which modules to take or complete all four DBT modules in a month!
Brave Parenting
For a complete description of our Brave Parenting Program, please visit Our Brave Parenting Page
Brave Parenting is a parenting course for parents of explosive, inflexible, or hyperactive children and adolescents. Being a challenge to parent, these children can leave you frustrated by the lack of change in the face of traditional parenting styles, often taking their toll on the family system as a whole.
The objective of this course is to equip parents with the necessary skills to promote change within their children when their children lack the skills to respond to traditional parenting techniques.
Biofeedback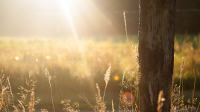 Biofeedback can help you become more mindful of your body in order to provide relief to a variety of concerns including: Stress, anxiety, ADHD, chronic pain, sleep difficulties, migraines and high blood pressure. This scientifically proven mind-body technique uses sensors to monitor physiological arousal, such as heart rate variability or muscle tension, while teaching relaxation skills, allowing you to see positive effects in real time.
Trauma & Anxiety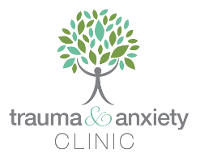 When people experience a traumatic or disturbing event they may experience different symptoms such as disturbed sleep, nightmares, irritability or depression. In many cases these symptoms decrease steadily in the weeks following. For others, these feelings become ever more intense and continue for months or even years.
For people who have struggled with the aftermath of a traumatic event we offer two highly effective evidence based treatment options in a supportive, caring environment– Prolonged Exposure therapy and Eye Movement Desensitization and Reprocessing therapy. Both of these treatments have been clinically proven to reduce (and even eliminate) PTSD symptoms and clients maintain these gains over an extended period of time after treatment has been completed.
Speaking Engagements
Peachtree DBT offers talks, professional trainings and workshops tailored to a wide range of audiences. Our engaging, skilled and experienced clinicians provide presentations of varying length (from 30 minutes to three days) including:
- Public and private school students, parents and staff - Businesses - Mental health clinicians - Government agencies
Topics covered include, but are not limited to:
- Dialectical Behavioral Therapy Skills and Principles - Stress and Anxiety - Building and Maintaining Relationships - Effects of Bullying - Parenting Skills - Mindfulness - Consent and Sexual Health - Trauma
If you are interested in obtaining more information about our offerings or to arrange a speaker for your next event, please contact Amy Eisenman, LPC.
Mindfulness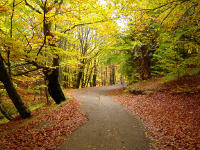 Mindfulness can help you develop greater insight into the connection between thoughts, emotions and body sensations. Increasing your ability to accept and tolerate the present moment while also decreasing anxiety and stress. An ongoing practice of Mindful Meditation has been proven to decrease symptoms of anxiety and depression as well as improve overall health and pain management.
Sportsminded Performance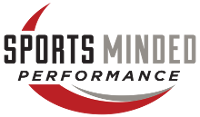 Do you want to enhance your performance in the sport that you love? While you have many proficiencies, if you are looking to build on your skills in mental toughness, stress management, and team cohesion, then you have come to the right place! We offer mindfulness skills to help you increase your focus and time in the zone, along with biofeedback to help you control your stress responses.
We look forward to helping you reach your full potential in your sport by way of mental conditioning.
ADHD Atlanta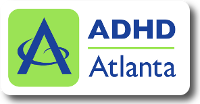 Does your child have difficulty paying attention or are easily distracted? Do they act impulsively? Do they seem to have trouble calming themselves down? Through our six week mindfulness group your child can participate in a hands on, interactive approach to learn skills and practices that help them focus better, respond rather than react, and manage their emotions more effectively.
We hope you'll join us in our next group series!
Learn more at adhdatlanta.com
Transcranial Magnetic Stimulation (TMS)
Peachtree Psychiatric Professionals and Peachtree DBT now offer Transcranial Magnetic Stimulation (TMS), a noninvasive procedure that uses magnetic fields to stimulate nerve cells in the brain to improve symptoms of depression. TMS is typically used when other depression treatments haven't been effective.
If you are interested in obtaining more information about TMS, please contact Simon Fragakis, LAPC.